"Majestic." -
LA Weekly
"A robust, fully formed Americana-rock album." -
Buzzbands LA
Rock Record is Liz Pappademas' fourth album and her first in almost ten years. These songs were written over the course of the last three years, primarily in two rooms— a one-bedroom apartment above the garage of a house in the hills below Lake Hollywood, and the garage itself, where the piano was.
"I could open the garage door," Pappademas says, "go in, play for a little bit, and then there was a ladder leading up from the garage, to a tiny not-even-four-foot-tall door you kind of crawled in when you were done with your practice session."
Gradually, in these two spaces, Rock Record started to take shape. Ten songs about characters on one precipice or another, caught between the urge to retreat and the pull of the unknown.
But that wasn't the plan, not at first.
Back in December 2010, Pappademas had released Television City, a self-produced song cycle about a fictional 1970s game show, with multiple protagonists and even a fictional corporate sponsor with its own brand-voice. It was the most ambitious album she'd ever made.
"I wrote a movie, basically," she says, "and then didn't release the movie— I just put out the soundtrack."
The L.A. Weekly hailed the album's "wit and inventiveness," its avoidance of rock-opera pitfalls. But a series of personal struggles overshadowed what should have been a triumph; in short order, Pappademas weathered the loss of a job, the end of a relationship, and a family illness, and began to question everything. When she moved into the room above the garage, making a followup to an album years in the making was the last thing on her mind.
"I never stopped writing songs," she said. "That would be impossible, I think. But the idea of having a band, and doing all the other things that are attached to being a musician— I just wasn't interested in that."
Pappademas went back to school, eventually got a master's degree, found fulfilling work outside the industry— and yet in 2013 came the Spring EP, five songs cut live to iPhone in a borrowed practice room.
"I realized, in the last few years— especially writing this album— that the songs are usually things I can't talk about in another way," Pappademas says. "Or that I'm afraid to talk about. The act of singing is therapeutic in itself. Breathing. Making sound. Doing that, and doing it in my cave, for all intents and purposes, was very necessary to this time of transition."
Friends started bringing their unfinished songs to the garage. She'd help them out with a verse. Helping other people bare their souls became a safe way back into a collaborative mindset. She ran into guitarist
Aaron Kyle
at a party. They talked about Led Zeppelin. Kyle coaxed Pappademas out to play some shows; they also started working together on songs. She could pretend they weren't making a record, until Kyle's longtime bandmate
Christopher Harrison
came by the garage.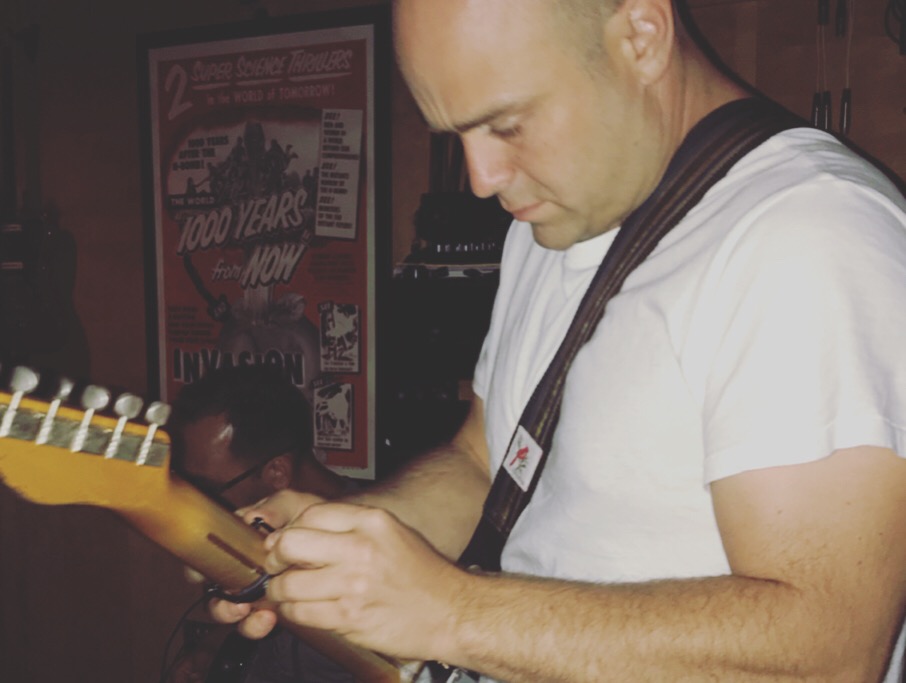 "Chris came to the garage and started playing over all the songs," she says, "and it sounded so cool, we all looked at each other with the feeling like, 'Okay— now we have to find a bass player and a drummer.'"
The band on the finished record-- they've been calling themselves Bloody Nose-- consists of Kyle and Harrison on guitar,
Brian Soika
on drums, and
Jonathan Price
on bass, with
Brian Whelan
contributing ride-into-the-sunset lead guitar to "Why Aren't You Crying?" and "Real Life Bender." Pappademas had never worked this collaboratively before; building songs in a room with a group of players opened the music up.
"I'm a huge fan of Randy Newman, who's the master of the short song," she says. "I've always loved those tiny vignettes that say so much in five lines. And then I went and made this jam-out record!"
When it came time to take this music out of the garage, Pappademas says, "We went down the street. Maybe ten blocks."
In 1967 the producer, engineer and scientist Andrew Berliner turned an old post office building on Vine Street just south of Santa Monica Boulevard into a recording studio called Crystal Sound, just as '70s artists began deserting record-company facilities in search of a freer creative atmosphere. Everyone from Carole King and Jackson Browne to Parliament-Funkadelic and War cut classics at Crystal; the studio became a home base for Stevie Wonder during the marathon recording of Songs in the Key of Life.
After operating for a time as a private studio, the facility reopened in 2018 as
Barefoot Recordings
. Rock Record, much of which was cut live in the studio, is the first album recorded in Barefoot's Studio B, minus the occasional side trip to the A room when Stevie Wonder's nine-foot Yamaha grand beckoned. "We're not sure if he actually knows it's still there," Pappademas says. "Playing that was pretty out of this world."
You'll hear that piano in these songs. You'll also hear Pappademas playing a Vox Continental organ ("I got to solo, which I never get to do, so that was super fun") and, on "Still Wanna Be Your Friend," the vibraphone, an instrument she'd never tried before the day she played it on the record. "The joy of having to learn something that's being recorded as you're playing-- I don't even know how to describe the weird head feeling you get," she says.
A not-dissimilar joy permeates all this music-- the sound of an artist outside her comfort zone, learning as she goes, building the plane while flying the plane, and surprising herself. There's a sense of risk to this music and a sense of urgency. The doors are wide open, the unknown beckons, and summer won't wait another hour. -
Alex Pappademas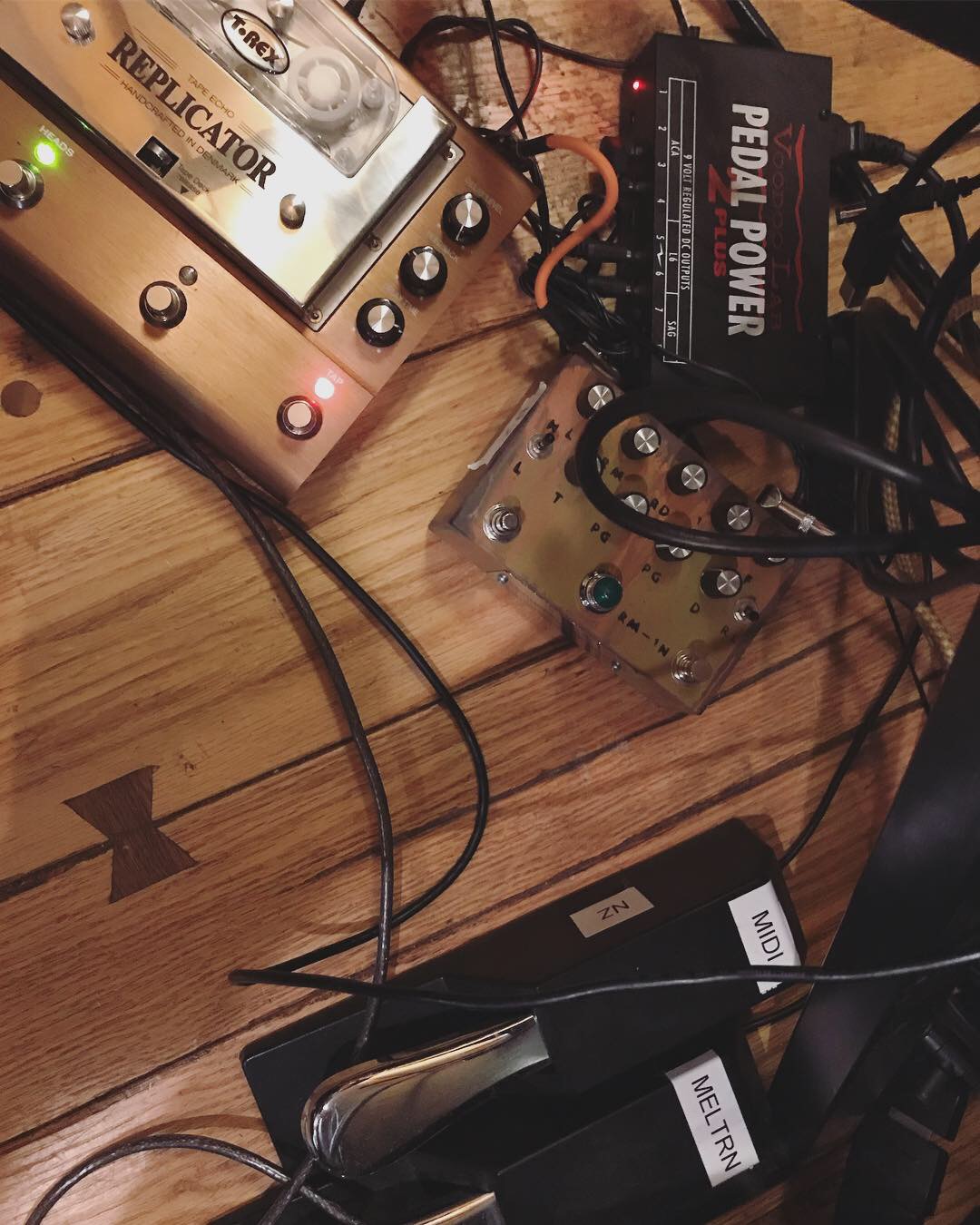 Photo by
Peter Baker
The famous Crystal Sound comic.