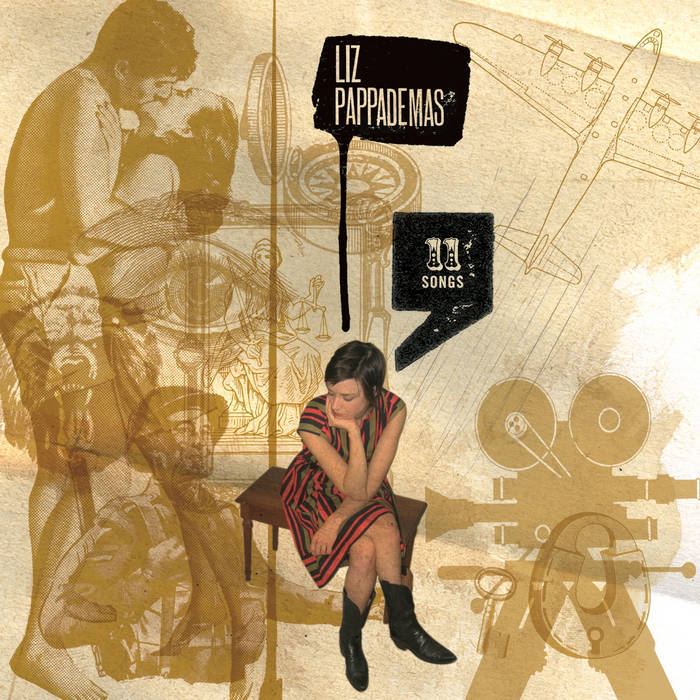 Released in 2007, we recorded vocals, drums and keyboards at
Hyde Street Studio C
in San Francisco with
Scott McDowell
engineering.
Rob Sanchez
from Monahans played drums on those sessions. Back in Austin, we gathered some great freinds and players: pedal steel by
Gary Newcomb
and bass and by
Jeff Johnston
were recorded by
Lang Freeman
at Folsur. A brass kick-plate off an old door was used as a saw, bowed by Jeff, a champion saw player. Accordion, additional vocals, percussion and keyboards (which included a Chamberlin, a Fender Rhodes, a Mellotron, and a 100-year-old Emerson upright), were recorded by
Brian Kehew
at
OFR
in Los Angeles. Selected vocals, accordion, and percussion were recorded by Liz Pappademas at her home in San Francisco.
"Stark lushness illuminated."
- Electronic Music Magazine


"Liz Pappademas says she was 'born in the back seat of a Checker cab in front of Lincoln Center in New York,' but grew up in San Francisco, where she wrote and recorded her latest CD, 11 Songs. It's a beautifully downbeat collection of piano-driven art-pop tunes reflecting on broken hearts, bitterness and murder." - NPR